---
The other half of the house is now where it belongs, although it did get bogged for a couple of weeks along the way. It's now back together in one piece, apart from a few cracks in the walls and ceilings. Here are some photos.
Here are some photos of the first half of the house on the move moved.
Here is the place, taken some 6 months ago. Apart from the grass being very dead, it looks identical. Big chook shed really.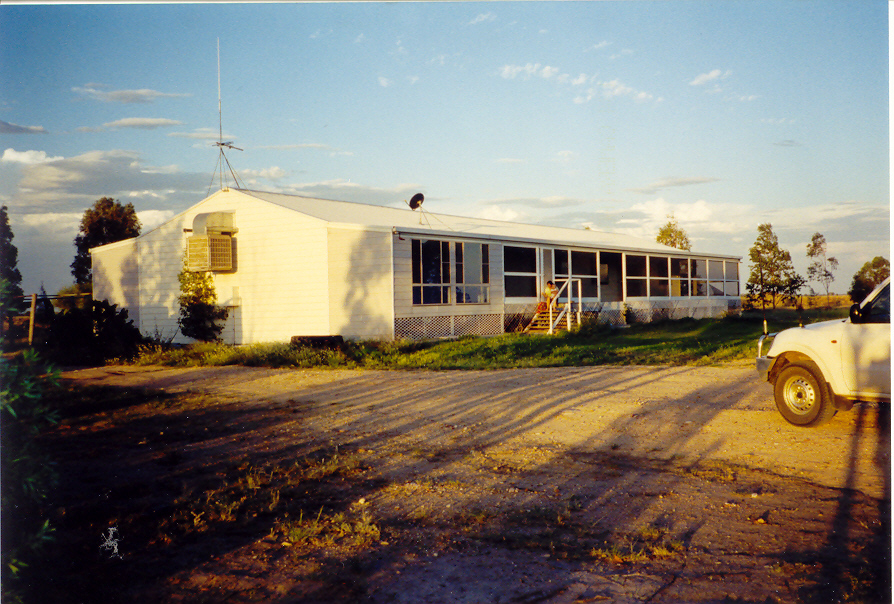 ---