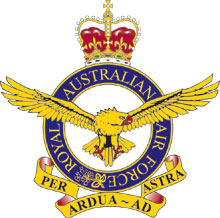 DENNIS CLARKE
WOFF (Retired)
28.4.1937 - 12.1.2006
Loved and loving husband
and best friend of Patricia.
Loved father and grandfather of John and Penny,
Neil and Toni, Jayne and Bernard,
Emma, Rebecca, Bradley, Sarah-Jayne,
Kristopher, Jack, Tammie and Nugget.
He was my north, my south, my east and west,
my working week and Sunday rest,
my noon, my midnight, my talk, my song.
I thought that love would last forever.
I was wrong.
The funeral service for Dennis will be held in the
Chapel of the Norwood Park Crematorium,
Sandford Street, Mitchell (ACT) on
WEDNESDAY, January 18th, 2006 at 11am.
In lieu of flowers, donations may be made to
The ACT Cancer Council.
Envelopes will be available at the service.